Black Tea
From bold, caffeine-rich breakfast blends to soothing afternoon brews, black tea is the most popular type of tea in the world. Who doesn't have a canister of this tea in their kitchen cupboard? At The Tea Makers of London, we pride ourselves on our large collection of single-origin, loose-leaf black teas, all from renowned tea-growing regions. So join us and browse the best of Assam and Darjeeling in India, Dimbulla and Maskeliya in Sri Lanka and Yunnan in China – and discover just how good this wonderfully versatile beverage can be by buying your black tea online from The Tea Makers of London.
LEARN MORE ABOUT OUR BLACK TEAS

Close

About Our Black Teas

We believe that traditional, orthodox tea-processing techniques produce the best-tasting teas. During its production process, black tea undergoes oxidation, producing dark tea leaves and often a rich, full-bodied infusion with an astringent flavour profile and high caffeine content. By working closely with our producers, we are able to stay up-to-date with seasonal climatic conditions and production processes, which is what enables us to provide consistently high-quality luxury teas to our customers. We strive to offer the best single-origin and loose-leaf black tea blends in the UK, and also offer some of our black teas in biodegradable tea bags.

Milk And Sugar?

Breakfast brews have been popular in the West since the 1890s, . Many of ours are delightfully smooth and can be enjoyed on their own; for the more tannic teas, however, feel free to add a dash of milk – and a little honey or sugar, to taste, if you like.

The Many Types of Black Tea

Black tea is astonishingly diverse: just take a look at our pale amber-hued Snowview, full of light floral characters from Darjeeling's treasured spring flush. It's about as far away from, say, our rich and spicy Masala Chai as you can get.

Looking for the perfect morning tea? Explore our collection of luxury breakfast teas. Or, if you're new to loose-leaf tea, you might like to try our Classic Black Tea Discovery Pack to find your favourite breakfast brew. Alternatively a drinking a cup of English Breakfast or Earl Grey may be the perfect place to start.

Finally, to get a flavour of the full history, culture and geographical riches that make up the world of black tea, read about the iconic black tea district of Assam.
No. 25
Packed with malty character and a hint of molasses, this award-winning Indian tea from the sustainably run Doke Tea garden in Bihar is a refreshing all-day brew.
From: Kishanganj, Bihar, East India
No. 190
£20.00 for 50g Pack £35.00
A dreamy afternoon brew, our Native Mountain Tea is floral with woody characters that will transport you to the forested hills of central Taiwan.
From: Nantou County, Taiwan
2021 First Flush
Light, fruity and floral, this micro-batch Margaret's Hope tea from the 2021 spring harvest shows why Darjeeling is often known as the 'Champagne of teas'.
From: Kurseong, Darjeeling District, India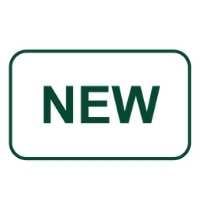 2021 First Flush
Light golden, with heavenly floral and fruit notes, this loose-leaf tea from the revered Selimbong estate is an exquisite example of a Darjeeling first flush.
From: Pokhribong, Darjeeling District, India
2021 First Flush
A stunning single-origin tea from the Himalayan foothills, Snowview 2021 First Flush is light and floral with the muscatel qualities Darjeeling is famed for.
From: Teesta Valley, Darjeeling District, India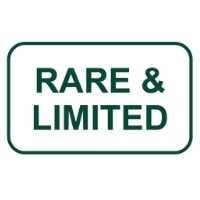 No. 191
Feel restored with a refreshing caddy of organic Sun Moon Lake, one of the most sought-after single-origin teas from the tranquil mountains of central Taiwan.
From: Yuchi Township, Nantou County, Taiwan